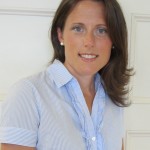 Jessie Hanlon
Email Jessie
Biography
C:508-494-6143
Jessie joined Options 153 in June 2012 as a new Real Estate Agent. She brings to
her new career ten years of marketing experience and six years of experience as
an entrepreneur. Her diverse background has equipped her with a wide variety of  skills-marketing, communication, process management, organization, financial  management, and more-that benefit any buyer or seller that works with her.
Jessie is also a lifelong resident of Plymouth, and knows the area extremely well. She is enthusiastic, hard working, engaging and eager to help clients whether home buying, selling and leasing needs!  You can reach Jessie at jessiehanlon@gmail.com or 508-494-6143.